Service Information
Dominican Republic
Santiago
Santiago de los Caballeros
Downtown
Service Description
"Aesthetic and Reconstructive Surgery "
1-Facial Rejuvenation Procedures
2- Breasts Surgery
3- Body Contouring Surgery
4- Complementary Cosmetic Procedures
Features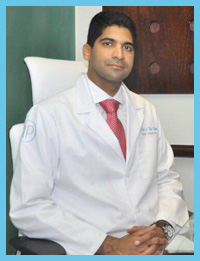 Dr. Raúl Alexander Pérez Pimentel was graduated from med school at Pontificia Universidad Catolica Madre y Maestra (PUCMM) in 2003.
In 2004 he performed the Internship year as a volunteer in the Instituto Oncológico Regional del Cibao.
Then he entered to Santa Casa Da Misericórdia hospital in Rio De Janeiro, Brazil, where he completed two years of General Surgery (2005-2007) and three years of Plastic and Reconstructive Hand Surgery (2007-2010). Both post-degrees are certified by Centro De Estudos Da Santa Casa (Cesanta).
He is currently a member of the staff of Plastic Surgeons at Hospital Metropolitano de Santiago (HOMS) and Clínica Dr. Bonilla; wich are located in Santiago, Dominican Republic.
Dr. Raúl Pérez is a member of the Colegio Médico Dominicano (CMD) and Sociedad Dominicana de Cirugía Plástica y Reconstructiva (SODOCIPRE).
Only members can leave feedback for listings. Sign In
No reviews yet
Last updated: Sep 21, 2017 2:28 am